Nimbo is an intelligent security robot based on leading-edge Artificial Intelligence for a range of security applications.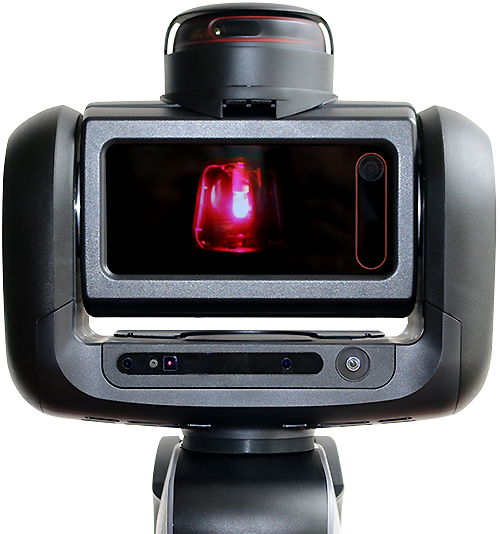 Nimbo excels at it's primary duties to observe, detect, deter, report by integrating Artificial Intelligence with autonomous patrol capability, object detection, two-way communication and real-time alerts.

Observe
Autonomous patrol
Live video streaming
360 degree inspections
VMS integration

Detect
Artificial Intelligence
Human Detection
Activity Detection
Object Detection
Deter
Automated alarms
Automated speech
Two-way audio/video
Text to speech

Report
Push notifications
Email notifications
Evidence Review
Cloud storage
Nimbo is the most affordable security robot on the market, providing constant coverage, effective decision making and seamless integration with existing security solutions.

Increased security coverage
Nimbo is a force-multiplier
Allow one guard to effectively monitor multiple locations.
Nimbo provides greater security coverage
Monitor sensitive, restricted, hazardous or difficult areas where traditional tech infrastructure may be cost prohibitive.
Nimbo maintains a constant security presence
Cost effectively maintain a constant security presence, 24/7, 365 days per year.

Greater operational efficiency and effectiveness
Nimbo frees-up manpower resources
Nimbo allows your Security presence to focus on primary duties and high level tasks.
Nimbo facilitates effective decision making
Video observation and evidence review enables your security presence to effectively determine what response is required.
Nimbo helps reduce response times
Real-time alerts on security anomalies reduces response time.

Seamless integration and scalability
VMS integration
Nimbo plugs-in to multiple VMS systems for streaming to a control room environment.
Mobile device monitoring
Nimbo provides monitoring from your mobile devices.
Scalability
Nimbo can scale to your requirements with hardware updates, software updates and customised plug-ins.
Nimbo has an amazing capability to scale with ongoing technical advancements via regular software updates and hardware upgrades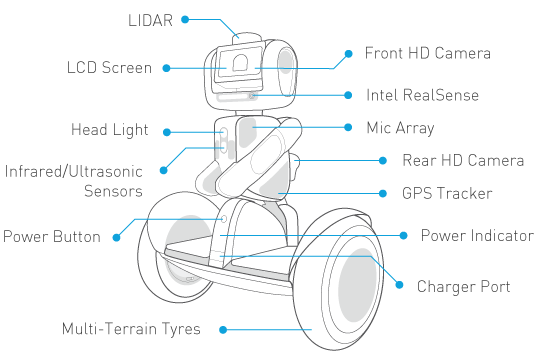 Weight: 23kg; Ride on Speed 16kph; Patrol Speed: 3kph; Run Time: 10hrs; Charge Time: 90min; Height: 66cm; Width: 58cm; IP65 rating; Local Storage: 1TB.