With state-of-the-art robotic technology, Nimbo is an intelligent robotic system that can be deployed as an integral component of your existing security solution.
A profound shift in shopping centre security systems is about to occur, both in cost efficiency and effectiveness.
Nimbo is well equipped to carry out duties in locations potentially vulnerable to security breaches, such as during extended retail trading or whilst temporary activations are in place.
Seamless integration with existing Video Management Systems, coupled with mobile alerts and streaming will ensure your security presence has 100% coverage.
Nimbo offers reduced response times, enhanced security and great efficiency with potentially a significant cost saving for your shopping centre security operations.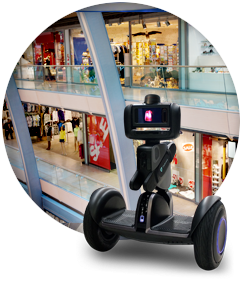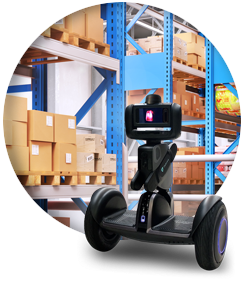 No matter how impenetrable a warehouse or storage facility may appear from the outside, hundreds are affected by break-ins every year.
Utilising security guards for after-hours patrols sometimes just isn't enough, with guards often not in the right place at the right time and monitoring systems unable to provide the extensive coverage required.  
Nimbo has created a new alternative for business owners by harnessing  the power of artificial intelligence and autonomous robotics to deter intruders, reduce response time and collect valuable evidence.
Nimbo is on the front-foot in facility protection providing 24/7 coverage, 365 days a year.
These days, there are fewer places more precious to a business than its data centre. With IT systems running such vast operations, ensuring business continuity by protecting data is paramount.
Unfortunately, attacks on data centres are becoming more sophisticated and the need to protect against security breaches has never been more important.
In the past, data centres have tried to combat security threats by heavily restricting access. Nimbo can help reduce that footprint even further, whilst providing extensive monitoring for security purposes and potentially other hazards.
With Nimbo taking care of the grunt work on the ground, security guards are freed up to focus on the most critical aspects of protecting a data centre. It also saves security guards from traversing vast distances to inspect possible faults.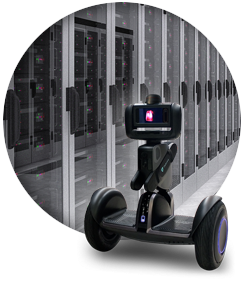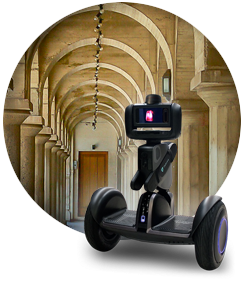 Educational facilities are affected by a diverse range of security issues both during and after hours of operation. Developing cost effective solutions is paramount to ensuring the safety of people and security of assets at such locations.
By utilising a combination of autonomous robotics and Artificial Intelligence, Nimbo can patrol and identify security anomalies whilst allowing further inspection and interaction through two-way audio and visual. With Nimbo as your companion you'll be alert and aware without ever leaving the classroom.